ADVERTISEMENT

A prolonged and dangerous standoff between Flagler Sheriff's deputies and 34 year-old Joseph Bourke Jr. ended in Bourke's arrest Saturday, the Flagler Sheriff's Office reports. The incident began Friday when Bourke and his girlfriend got into an argument which led to them apparently breaking up and her leaving their house. Upon being contacted by his now ex-girlfriend about picking up her remaining belongings, Bourke informed her that she'd have to pay to do so. When threatened with the involvement of her family and the police, Bourke responded with hostility. "If any of your family comes to my residence, I'll send them to the hospital," he'd texted her. "If I don't find you and put you in the hospital and destroy everything you own, I'm paying your mom house a visits. I made up my mind you want to threaten me with the cops, I'm make you use card." 
At this point, the woman was understandably worried. The situation was only inflamed further when Bourke continued, "I want you dead you don't deserve life you deserve breath you don't deserve love you're a mf lie deceiving waste of life." Through tears she explained to the FCSO that Bourke had threatened her life, and that she was in imminent danger. When deputies contacted Bourke about the situation, he escalated once again. "I ain't going peacefully," Bourke told a FCSO sergeant. "F*ck you, come find me." Around 2:30, sheriff's deputies and a SWAT team had arrived where Bourke was holed up.
ADVERTISEMENT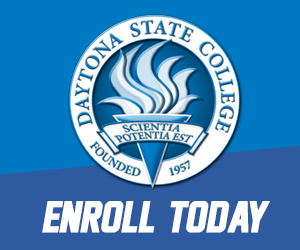 A Non-Lethal Arrest
It was around 5:00 that afternoon that deputies secured an arrest warrant from Terence Perkins, an eleven-year circuit judge at the Kim Hammond Justice Center in Bunnell. Deputies began amplified negotiations for Bourke's surrender minutes thereafter. Though Bourke initially agreed to exit the house momentarily, he quickly rescinded his diplomacy and reiterated his determination to stay in the house.
At this point, deputies attempted to resume negotiations. Minutes later Bourke appeared through the front door and ingested what was apparently Suboxone, a buprenorphine/naloxone drug used to treat opioid dependency. A deputy then fired a 40 mm sponge grenade at Bourke, disabling him for a non-lethal arrest. Sponge grenades are foam-tipped projectiles traditionally used for riot control, and are designed to immobilize and/or confuse the target.
Mental Health & Crime
Responders to the incident involving Bourke including the Flagler County Sheriff's Office deputies, K-9, and SWAT, according to a FCSO statement. Bourke is being held at the Sheriff Perry Hall Inmate Detention Facility and charged with felony written threats to kill and misdemeanor domestic battery. His bond is set at $15,000. Dating back to 2008, Bourke has a rap sheet which includes DUI, robbery, resisting arrest, aggravated assault, cocaine possession, controlled substance possession, and controlled substance sale.
The Sheriff's Office made a point to attribute Bourke's latest incident to a crisis of mental health. Their official statement included a reference to the National Suicide Hotline, and cited an intent to commit 'suicide by cop'. On the relationship between the Sheriff's Office and issues of mental health, Sheriff Rick Staly released the following comment:
"Unfortunately law enforcement has become the default mental health agency due to the lack of funding and resources available. In these dangerous instances our deputies did a great job using their training to safely de-escalate these incidents and resolve them without anyone being injured. I'm very proud of our team and thank them for successfully resolving back-to-back dangerous encounters."