Milissa Holland announced she'd be resigning her post as Palm Coast Mayor in a Facebook post-Tuesday evening. Her resignation comes six months into her second term as mayor. In the announcement, Holland cites a desire to be fully available for her daughter, who's been dealing with debilitating health issues for several years.
Breaking: Special Election date to be set Wednesday at 9am
ADVERTISEMENT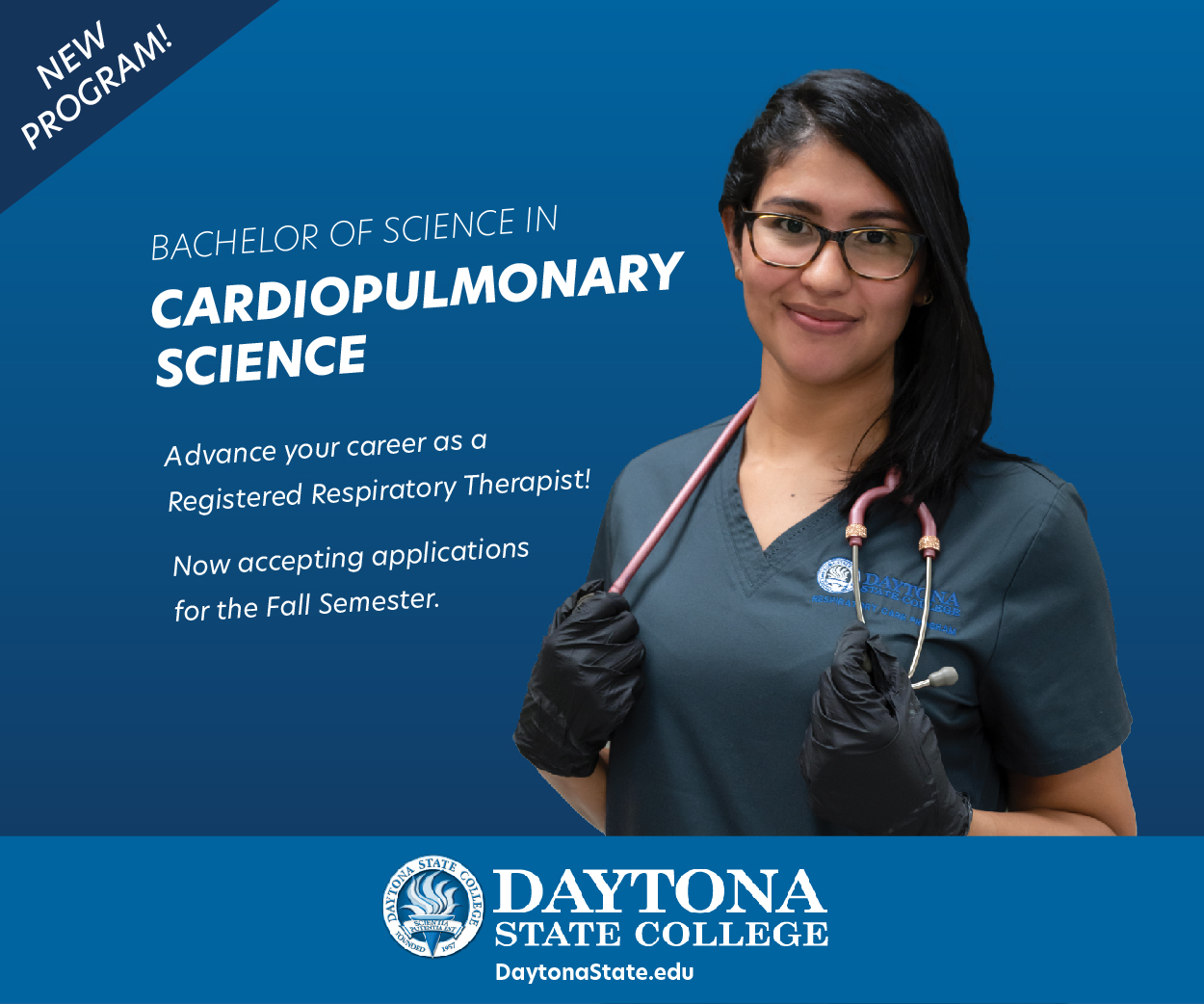 Milissa Holland's full announcement reads:
"They say that people will have a few defining moments in ones lifetime. Loss has been a part of my journey and it certainly has impacted me in a variety of ways but it has also taught me what is important in life. As you know my daughter has been through some extraordinarily challenging years health wise that at times became so serious that the outcome could of been very different than what it is today. For all of the prayers, support and words of encouragement that continued to pour in throughout this trying time, I want to say Thank You. Although she was able to receive the tremendous gift of a liver that ultimately saved her life, she has had some unexpected set backs that have required some additional levels of care and as her primary caregiver and of course her Mom, I began the process of assessing and evaluating where I must spend my time and focus and that is right by her side. So it is with a heavy heart that I have decided to step down from my role as Mayor of the City of Palm Coast. This decision has been made after many hours of deliberation and consideration. This is without question one of my defining moments and I want to look back at this time in my life and know that I made the difficult decision to do the right thing for my family. I love this City and my community. I am grateful for the leaders that came before me and for those I have had the privilege to work with along the way. The City of Palm Coast has outstanding professional and hardworking directors and employees that provide this City with excellent services that I am so proud to have witnessed throughout my time on the Council. I am hopeful as much has been accomplished towards the betterment of our City and our residents and the future is filled with transformative opportunities. Thank you for the honor of serving you, the Citizens of Palm Coast. I am appreciative of your support and friendship. It has been both an honor and a pleasure. #3mayorsofpalmcoast#palmcoastproud#gratitude"
A special election will have to be set within 30 days to elect a new mayor, and sources tell AskFlagler a meeting will occur on the morning of Wednesday, May 19th to decide the date. Also pertaining to the special election, Alan Lowe, runner-up in the mayoral election last year, will be entering the race to succeed Holland per an announcement on Facebook and confirmation to AskFlagler. Michael Schottey, a Democratic candidate for mayor in that same race, has also ruled out a run. No other prospective candidates are known to be mulling at this stage.
AskFlagler reached out to the four other city council members for comment and received the following responses.
Ed Danko, District 1: "You know, I, I'm not at this time [prepared to make comments] because I just heard it myself. I support Alan. We need Alan Lowe on our City Council. Alan Lowe will make a great mayor for the city of Palm Coast."
Victor Barbosa, District 2: "I wish her daughter well. I'm also excited that the people of Palm Coast will have an opportunity to elect someone who will listen to their concerns and do what's right for our community."
Nick Klufas, District 3: "Mayor has done for our city and the trajectory that she has put the city on under her leadership, with the multitude of economic development projects that have occurred over this past year with UNF and Boston Whaler and all of the medical initiatives across the city like she has definitely put us on a trajectory for sustained success into the future. And if she feels that this is what she needs in her life to fulfill what she believes is the most important aspects of her life, and I support her and I thank her for the years of her service and relentless pursuit of a better tomorrow for Palm Coast." Klufas also commented that he was not aware of Holland's decision beforehand.
Eddie Branquinho, District 4: Eddie Branquinho deferred comment until he could communicate with city manager Matt Morton.
This article will be updated as new information becomes available.
UPDATE 7:46 pm: Alan Lowe has told AskFlagler the following: "I've done a Facebook live post, so I am announcing yes that I'm going to run for mayor. I understand that her daughter has serious health issues and and you know, I never expected her to resign, but I can fully understand resigning for needs to take care of the family. And of course I pray and wish her daughter well and that she has a bright future and that she's able to take care of her daughter as needed." 
As to whether he feels prepared to take office in the near future: "Yeah, I do. Honestly, as you probably know, I've been to all City Council meetings and workshops except one, so I feel like I'm, you know, well versed on everything that's going on as far as the city and the and the needs at this time."
UPDATE 11:13 pm: County Commissioner Joe Mullins on Holland's resignation: "I wasn't expecting this today! I appreciate your leadership Mayor Holland. Thank you for the many years of service. You will be missed."