BUNNELL – Tuesday evening's Flagler School Board meeting gathered with one topic in mind perhaps more than any other. Board member Jill Woolbright, who is up for re-election, recently appeared at two area churches to receive prayer and support from the churches' leadership, along with challenger candidates Christy Chong and Will Furry. For one, it is a violation of federal tax law for churches as nonprofits to endorse political candidates. New Way Church's Pastor Richard Summerlin acknowledged this. But that's not the part of the situation which had Board members concerned at last night's meeting.
"I have never in my life been in such a satanic warfare, spiritual warfare that I've felt for the past two years on the Board and especially during this election season," Woolbright said at one of the churches. "We need a breakthrough. We have not had a conservative, God-fearing majority on our board. And we don't have it in the district office either."
ADVERTISEMENT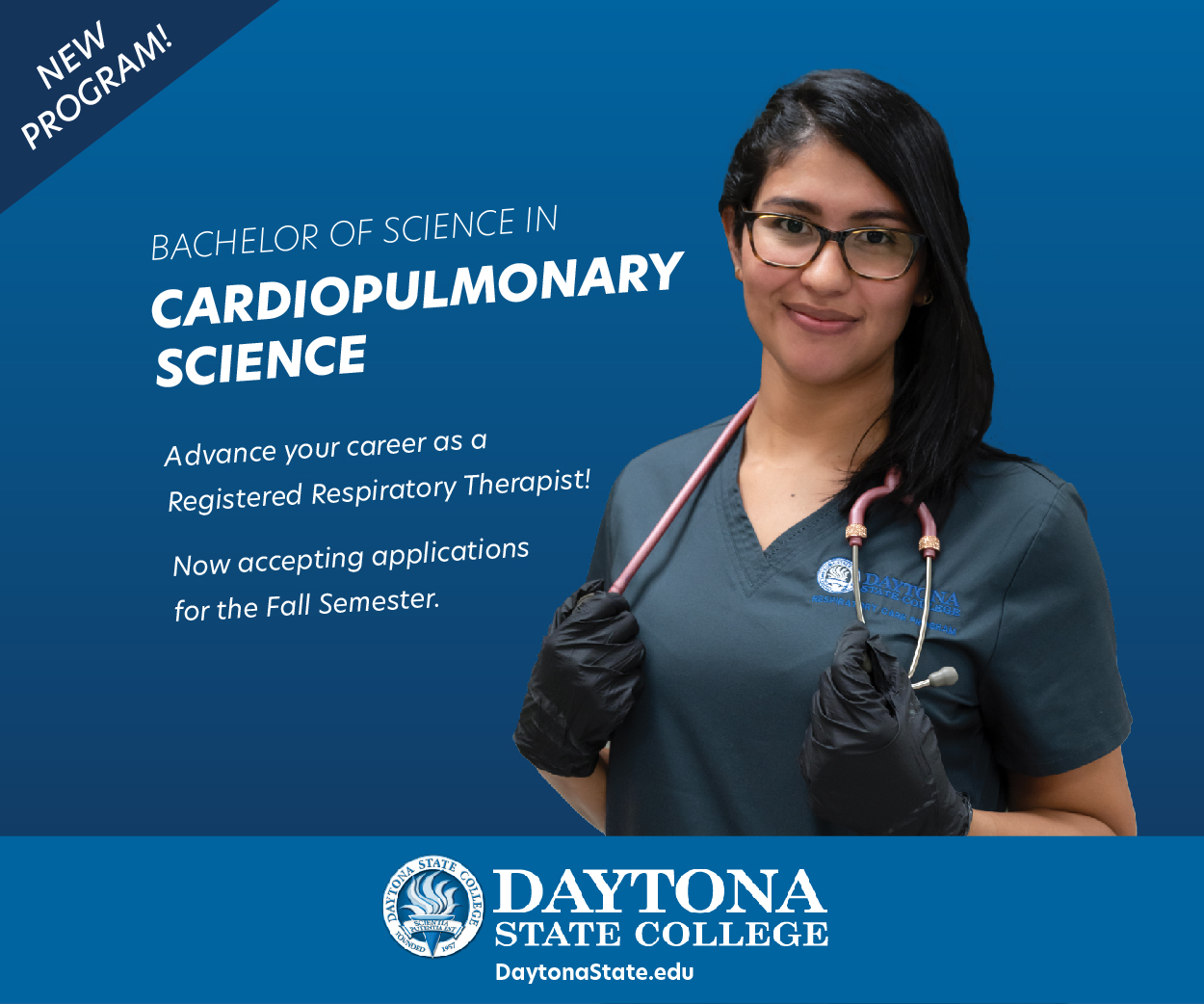 Woolbright characterized the Board and district as being run in a progressive and/or liberal way, which she sees as opposed to her Christian, conservative philosophies. She encouraged the churches to fight for their values on the Board by electing herself, Chong, and Furry. She called two fellow Board members, Cheryl Massaro and Colleen Conklin, 'far-left progressives' who stand in the way of the goals of the church. Having been alluded to by Woolbright, Massaro and Conklin felt compelled to speak out on Tuesday.
"This evening I have to release my Satanic vibe," Massaro said to open her remarks at the meeting's close. "At least that's what I have been told [I] have." Woolbright sat with stoicism as Massaro rebuked her comments.
"I think I have always worked hard to be the voice of reason," Massaro continued. "I am a lifelong Republican … I do believe that both sides at times have very important ideas and I will listen to both sides before I will make a change. And I am proud of that fact. It's sad that we have come to this point. Because I have worked very hard to work with my colleagues and have been very trusting. I'm not sure I can do that anymore. That is terrible, and I am angry at myself for that."
Woolbright has been at odds with her fellow Board members before; conflict has not been something she's made it a priority to avoid. Most notably, Woolbright stood against her colleagues (save for Janet McDonald) when she campaigned for the removal of 'All Boys Aren't Blue' from school libraries. The book is the memoir of black, queer, non-binary author George M. Johnson and contains sexually explicit sequences which Woolbright called 'obnoxious' and 'evil' in her church appearances.
Massaro also took aim at the broader concept of churches taking an active role in government. "I do not and will not support any involvement of the church in education," she said. "It does not belong here. The separation of church and state was designed by our framers so that they came from England where they ran from because it was controlled by a church. So they made sure when they came here and they made the Constitution of the United States that there would be none of that. They made that very clear in the U.S. Constitution. And the Constitution is very clear about it. That it designed a very high and impregnable wall to divide the church and state. Now if you want to call that Satanic, I am very sorry for that."
The description by Massaro of separation between church and state is broadly accurate. It was a belief championed by founding fathers Thomas Jefferson and James Madison. Though the phrase 'separation of church and state' does not appear verbatim in the Constitution, the sentiment is codified in the First Amendment by the Establishment Clause, which bars the government from selecting a state religion.
Woolbright did not have the opportunity to respond to Massaro, as her Board member comments were delivered just before Massaro's. She spoke of her excitement to usher in the new school year and didn't address political issues at all.
Conklin, however, spoke directly after Massaro. Having also been alluded to by Woolbright in church, she defended her faith and her tenure on the Board. "Apparently you and I are of the same satanic cult," Conklin said to Massaro. "I am a woman of great faith, faith is probably the most important thing to me. But I recognize that we represent all children regardless of what faith they are or what faith their families are. And shame on anyone for doing and saying the things that have been said in reference to any of their colleagues on this Board. It is disgusting and despicable."
She went on to express a willingness to move past the election, whatever the results, to move on from the perceived politicization of the School Board. Conklin and Massaro are not up for re-election in 2022, while Woolbright and Tucker are. Woolbright has received the endorsement of the ideologically similar Governor Ron DeSantis, along with Tucker's challenger Christy Chong. Tucker himself is a lifelong Republican who in previous years has been known as one of the more conservative members of the Board. He does identify as a moderate however, while Chong attempts to flank Tucker from the right.
McDonald has chosen to run for County Commission, leaving her seat open to three challengers. Will Furry, Lance Alred, and Courtney VandeBunte all compete for the seat, with Woolbright pushing for Furry. All three have run active campaigns and the sense leading up to primary election day is that any of the three stand a reasonable chance of winning it. One of them would have to earn over 50% of the vote on August 23rd for them to win the seat outright; anything less would lead to November runoff between the top two vote-getters.
Woolbright herself faces Sally Hunt, who has campaigned in large part arm-in-arm with VandeBunte. Hunt issued her own statement condemning Woolbright, saying: "The District 1 incumbent has proven to be a political and religious extremist who wants to force her personal beliefs on our community. I have been attacked with the word "indoctrination." These lies could not be further from the truth. I want to educate; she wants to indoctrinate. Our public schools must not be turned into parochial schools. We must have separation of church and public education." Hunt spoke of her own upbringing in a religious household and implored the community to vote against Woolbright's approach to integrating faith and campaigning.
Primary voting carries on until August 23rd. Voters can choose from one of the following locations to vote regardless of their address:
Flagler County Supervisor of Elections Office (1769 E. Moody Blvd, Bunnell)
Flagler County Public Library (2500 Palm Coast Pkwy NW, Palm Coast)
Palm Coast Community Center (305 Palm Coast Parkway NE, Palm Coast)
Flagler Beach United Methodist Church (1520 S. Daytona Ave, Flagler Beach)