Flagler Palm Coast High School honored Principal James T. Russell Friday night with a drive-through ceremony on the west side of the campus. The proceedings, arranged by activities director Evana Fretterd, served to remember the school's beloved principal while being mindful to the present risk of COVID-19.
At 6:30 pm, a line of cars that snaked most of the way through the FPC parking lot drove by the school's football field, which was lit up for 20 minutes in tribute to Russell. The gesture served, in the words of the school, to "guide Mr. Russell home".
ADVERTISEMENT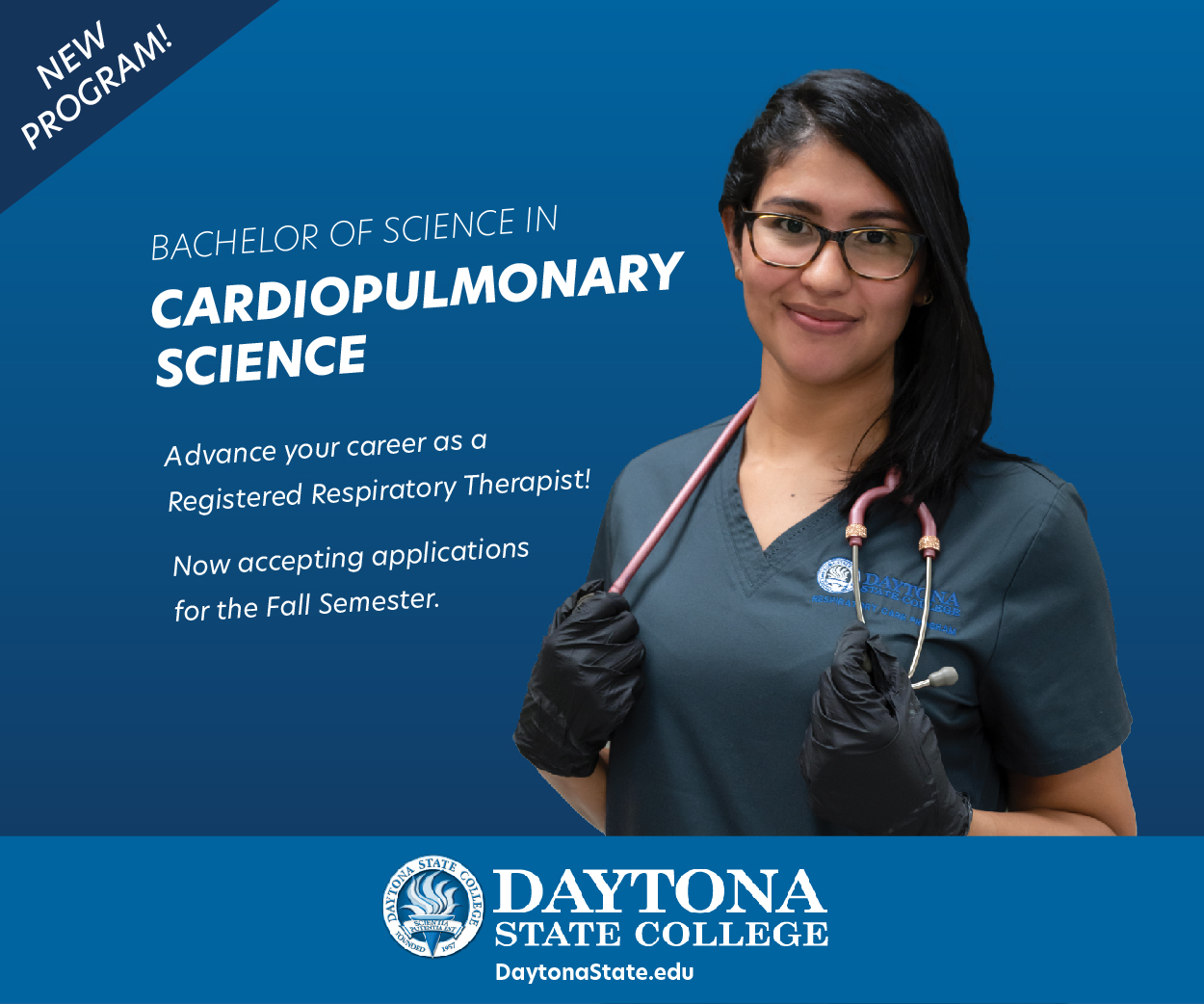 On hand for the event were many FPC faculty and students, as well as members of Russell's direct family. As vehicles drove by the stadium, a couple dozen members of the FPCHS band played the school fight song.
Though all who knew Russell were still greatly dismayed come Friday night, the prevailing sentiment was celebration: of Russell's life, leadership, and spirit of pride during his time with the FPC family.
One attendee was math teacher John Mastropierro, who shared his thoughts on the late James "Tom" Russell:
"I would say that he is a fantastic leader, he was respected, and the things that he did in the classroom to help me out in math classes…I can't even say [just] what it was. It was fantastic, everything was excellent."
Principal Russell passed away Wednesday after a three-week battle with COVID-19. Russell's family is holding a memorial service at Jackie Robinson Ballpark in Daytona Beach on Friday, 12/18 at 6:00 pm. Masks and social distancing are requested by the family.