It was a solid turnout Monday at two different events held to observe Memorial Day in Flagler County. The first at Heroes Memorial Park and the second at the Government Services Building, attendees included scores of veterans of the U.S. military, their friends and family, and almost every major elected official in Flagler County.
The first event, titled "Remembering America's Heroes", took place in Heroes Memorial Park off Palm Coast Parkway. Held by the city of Palm Coast, proceedings began with an introductory speech by the emcee, City Councilman Nick Klufas. Speakers at the first meeting following Klufas included a lead pastor from nearby Parkview Baptist Church, and Colonel Michael Waltz, former Green Beret and current congressman representing Florida's 6th district, which encompasses Flagler County. Attendees formed a circle all day around Waltz, who has served within the U.S. Army since 1996, and is still active within the National Guard.
ADVERTISEMENT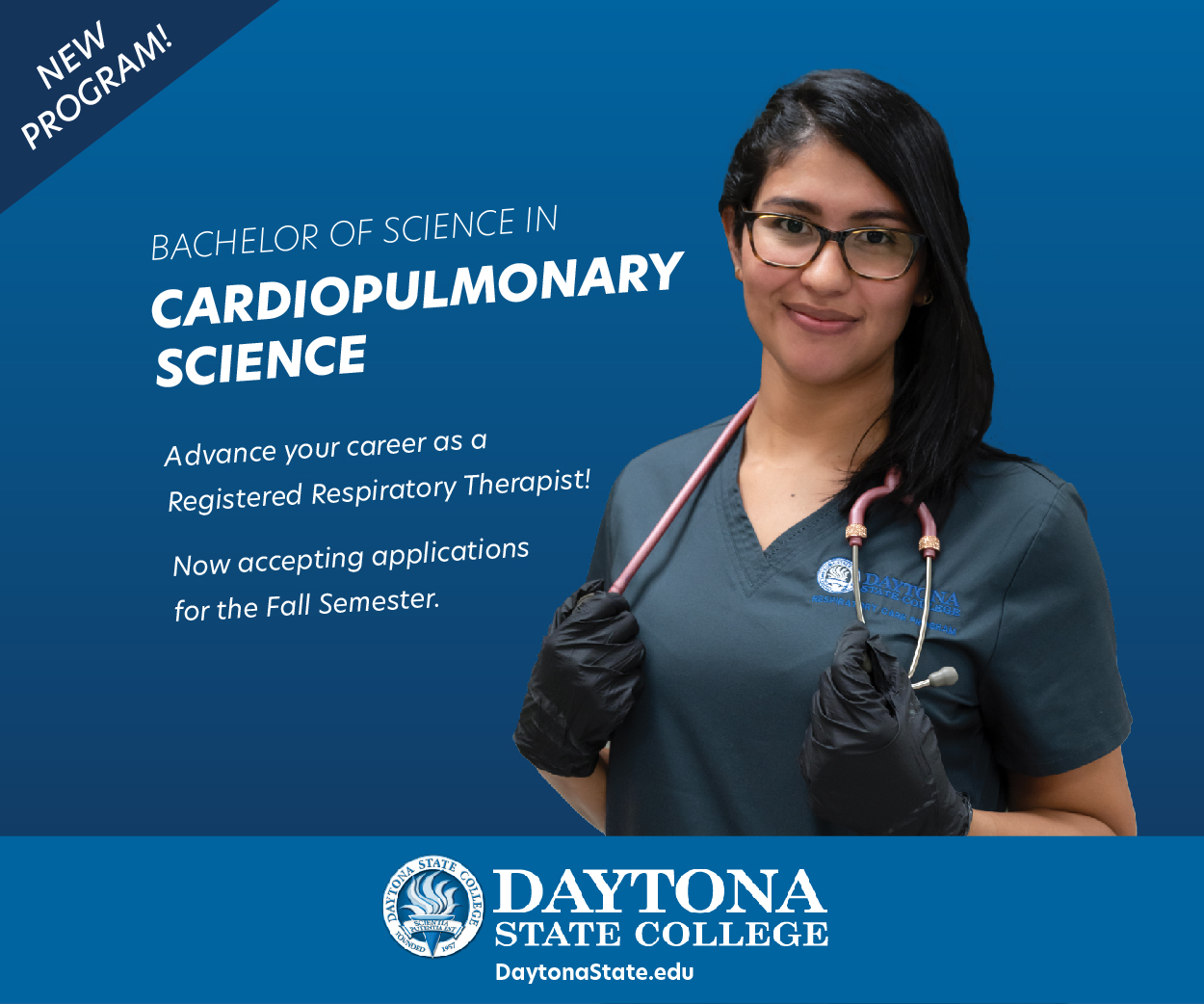 "It's special today to remember the six fallen from Palm Coast, my own Green Berets that I've lost in combat, but I wanted to take a moment to particularly thank the families and the Gold Star families that really bear the burden of our service. My call to action is for everyone to keep serving, serve your community, serve your neighbors, serve your country, and to be worthy. To be worthy of their sacrifice." ~ Colonel Michael Waltz
The first ceremony briefly turned scary when a member of a local JROTC program appeared to faint during Waltz's remarks. Thanks to the quick arrival of paramedics and swift response of good samaritans, the student was able to walk independently to the stretcher to receive treatment.
The second of the day's two events was held at the Government Services Building in Bunnell. Hosted by the Board of County Commissioners and the Veterans Advisory Council, the proceedings were fittingly poignant and retrospective. Commissioner Donald O'Brien welcomed the crowd, many of whom had driver over from Palm Coast's event. Lieutenant Colonel Harry Gilman provided the invocation, and Earl Presley delivered the National Anthem.
At around 10:15, Michael Waltz took the podium for another short speech, largely driving home the same points he'd made earlier in the day. Following was Sergeant First Class Melvin Morris, a veteran of the Vietnam War who'd been awarded the Medal of Honor by President Barack Obama in 2014. Morris, a member of the service from 1959 to 1985, was given the medal for his valor on September 17, 1969, in which he advanced over enemy lines and destroyed multiple bunkers to recover the body of a fallen sergeant.
Two patriotic poems were recited, one by Frank Constentino and another by Flagler Beach City Commissioner Jane Mealy. Following was a recording of Kate Smith's 1938 rendition of God Bless America, and then a performance of God Bless the USA by Vince Cautero. The 83 year-old Palm Coast resident delivered a resounding and powerful performance, drawing one of the loudest applauses of the morning. Benediction was then given by Lt Col Gilman, and the colors were retired and the event came to a close.
County Commissioner Joe Mullins was among those present on Monday morning. "It's a special day, today marks…you know it's not 'a long weekend', it's probably one of the longest weekends of many people's lives right now that have served and given the ultimate sacrifice," Mullins told AskFlagler. "It's a really big reminder for us in the community of why we need to celebrate days like today. We need to celebrate the Fourth of July, and Military Day, Armed Forces Day, because these guys have given the ultimate sacrifice and we need to remember that. Our freedom wasn't free. And it's very important that we continue to stand together and remember." Mullins' reference of 'a long weekend' recalls a recent tweet by Vice President Kamala Harris, who encouraged Americans to "enjoy the long weekend", to the chagrin of some.
Elected officials present between the two events included Congressman Michael Waltz, County Commissioners Andy Dance, Greg Hansen, Donald O'Brien, Joe Mullins, and David Sullivan, Palm Coast City Council members Victor Barbosa, Ed Danko, and Nick Klufas, Flagler Beach City Commissioner Jane Mealy, and Flagler School Board members Janet McDonald and Jill Woolbright. Also present were Palm Coast mayoral candidates David Alfin and Alan Lowe, but neither spent the solemn morning outwardly campaigning.
Though crowds may have been somewhat smaller this year, coming off the tail end of the COVID-19 pandemic, residents from all over Flagler County were able to come together Monday and show that there still exists a cause that stands higher than the community's differences.