By: Ava Hanner, FCSO Public Affairs Officer
On January 11, 2023, FCSO deputies were alerted to a victim who had been defrauded earlier that day while at the RaceTrac gas station at the intersection of SR100 and Seminole Woods Boulevard. The victim told deputies that he was at the gas station fueling his vehicle when he was approached by a man claiming to be from Colorado with his family, and on vacation in Florida.
ADVERTISEMENT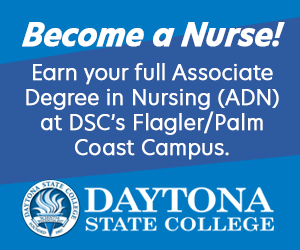 The suspect allegedly told the victim that he was visiting Disney World with his family and accidentally left his money and wallet in their hotel room – and that he needed money. The suspect offered to sell the victim gold jewelry in exchange for $1,000, and claimed that the jewelry was authentic.
The victim went to the bank and withdrew $1,000 in order to pay for the jewelry, and then returned to the gas station to pay for the jewelry. After completing the purchase, the victim went to a local pawn shop who advised the victim that the jewelry was not real gold.
FCSO is attempting to gather surveillance footage from the business in order to identify the suspect. "Remember, if something seems too good to be true – it probably is," said Sheriff Rick Staly. "Only buy jewelry from a reputable jeweler or business. Hopefully we will be able to identify and arrest the suspect and prevent them from continuing this scam."
Tips for avoiding this type of scam:
Only buy from reputable jewelers or businesses.
Say no, and walk away from anyone trying to sell you anything unexpectedly.
Call a friend or family member to get their advice on whether it is a good idea.