Volusia County Sheriff's Deputies were involved in a shootout Tuesday with two kids, aged 12 and 14, according to a release on Wednesday afternoon. All deputies and the 12-year-old boy were uninjured, while the 14-year-old girl was shot and injured at one point during the exchange.
Things appeared to have started when the pair escaped from a group home located in the unincorporated community of Enterprise. The two broke into a nearby home and armed themselves with the homeowners' guns. When Volusia Sheriff's Deputies arrived, the two opened fire. Despite attempts made by deputies to de-escalate, the situation ended with the girl in critical but stable condition.
ADVERTISEMENT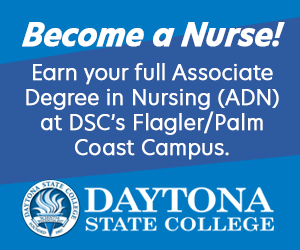 Police were tipped off to the break-in when a passerby reported hearing windows broken as the two entered the home. The homeowners were contacted and informed officers that no one was supposed to be home at that time. They informed the deputies of the extent of their weaponry. Upon surrounding the house, the deputies began making announcements to the two children. It was then that the shooting began.
The guns at the kids' disposal were a shotgun, a handgun, and an AK-47. The homeowners had also informed VCSO that there was a significant amount of ammunition in the home. Volusia Sheriff Mike Chitwood spoke of the officers' response in a press briefing: "I don't know where we get the men and women who respond to these incidents, who do what they do, and do it with bravery, do it with courage, and do it while trying to protect the sanctity of human life. But they took rounds – multiple, multiple rounds – until they were left with no other choice but to return fire." Chitwood also quoted the homeowners as having described their ammunition as consisting of 200 rounds.
The 14-year-old girl had been shot center mass once deputies began returning fire, and was administered life-saving aid as the 12-year-old boy was apprehended. She was transferred to Central Florida Regional Hospital after receiving first aid at the scene. The boy was also admitted, but because he is diabetic and did not have his medication.
The VCSO responded to over 300 calls to the childrens' group home in the year 2020 alone, including one where a security officer was killed in an altercation with a 14-year-old boy. The girl turned out to be familiar to law enforcement, as she'd previously been arrested for setting six fires in Palm Coast's B Section on April 9th. Flagler Sheriff Rick Staly commented at that time: "It is a miracle that no homes were damaged as a result of this reckless behavior. This young lady needs a lot of help and since [the Department of Juvenile Justice] released her back into the same environment that allowed this behavior, I hope she does not do it again and instead gets the help she needs."
Sheriff Chitwood shared Staly's frustration with the DJJ. "I don't know what to say," Chitwood told reporters around 1:45 am Tuesday morning. "Where have we gone wrong that a 12-year-old and 14-year-old think it's okay to take on law enforcement? What the hell is the Department of Juvenile Justice doing, sending these kids to places that can't handle them? Deputies did everything they could tonight to de-escalate, and they almost lost their lives to a 12-year-old and a 14-year-old. If it wasn't for their training and their supervision…somebody would have ended up dead."
Charges are pending against the two children. Per standard procedure in deputy-involved shootings, the Florida Department of Law Enforcement arrived on-scene to conduct an investigation, and the deputies involved were placed on administrative leave.
Click the video below to see the incident from a deputy's bodycam (it can only be viewed on YouTube), but BE WARNED: the content and language are both graphic in nature.