It was a proud Wednesday morning for the city of Flagler Beach: two members of local law enforcement were given formal honors by the Flagler County Sons of the American Revolution, a hereditary society which seeks to educate Americans about the Revolutionary War.
The two individuals honored were Lieutenant Morgan Rainey of the Flagler Beach Fire Department, and Detective Rosanna Vinci of the Flagler Beach Police Department. Both received commendations from the Sons of Revolution, and their superior officers in the ceremony. Randall Morris of the S.O.R. did the majority of the speaking on the organization's behalf.
ADVERTISEMENT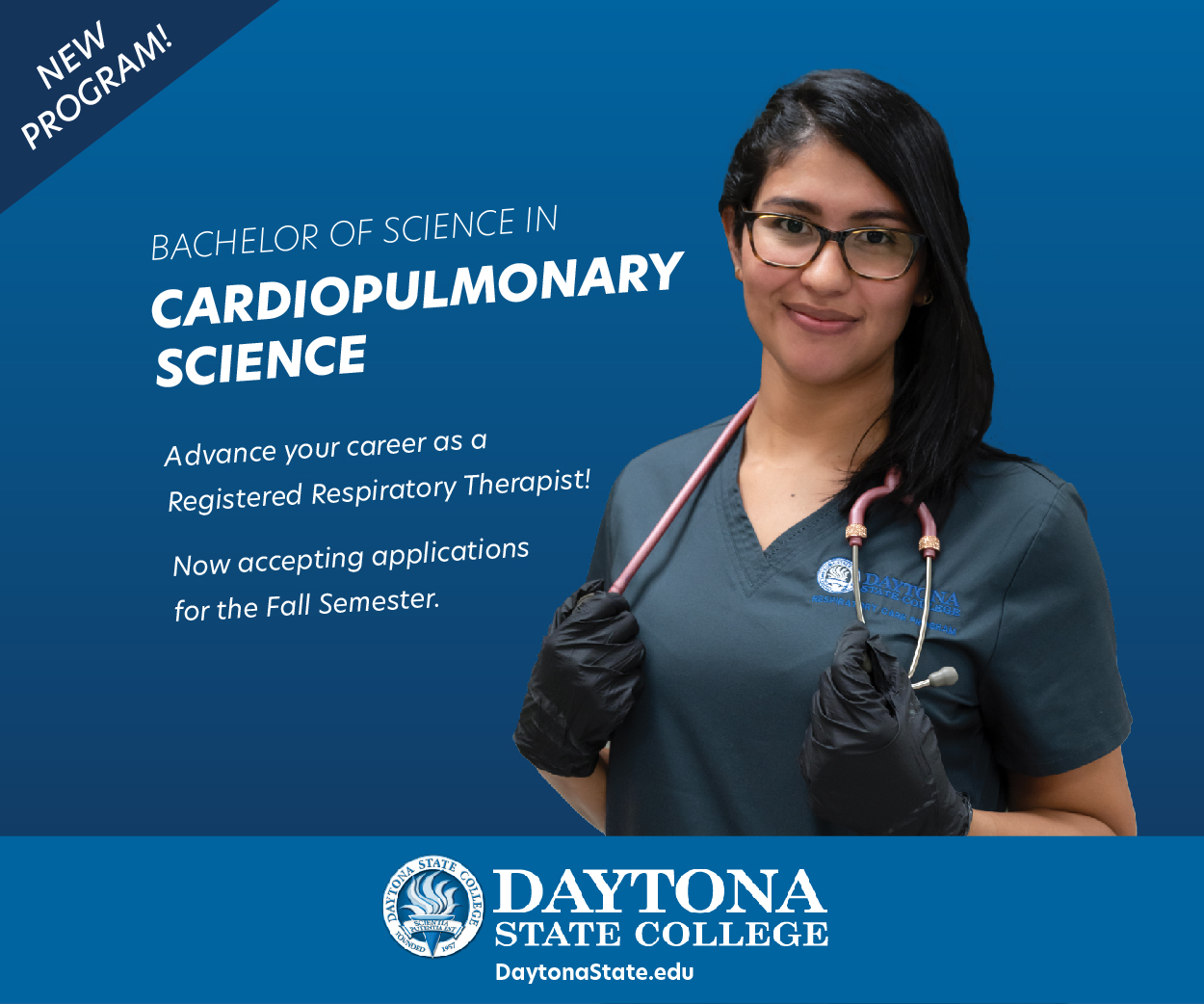 Beginning at 11:00 am, the ceremony took place at Flagler Beach City Hall on South Central Avenue. A crowd of a couple dozen or so filed in to see the honors, which were announced by Police Chief Matt Doughney ahead of time. The Chief was extremely proud of his own Detective Vinci especially, about whom he said, "She is the heartbeat of law enforcement."
After the ceremony, the crowd walked across the street to Veterans Park, where city staff raised a flag in honor of Diabetes Alliance, an effort from AdventHealth to raise awareness for the fight against diabetes. Ken Bryan, Jane Mealy, and Rick Belhumeur of the City Commission were on-hand, representing the city's solidarity with the cause.
Flying below the American flag and POW-MIA, all who travel through the iconic Veterans Park can now see Flagler Beach's proud stance against a debilitating health ailment. And those in attendance at the morning's ceremony gained a profound appreciation for two exemplary law enforcement first responders.