Technically, the issue of mask mandates in Flagler Schools ended in August. The School Board struck down a motion to institute a mandate by a 3-2 vote. That would eventually prove to be the end of it, as far as government deliberation is concerned. It did not, however, prevent anti-mandate protestors from raising as much chaos at the September meeting as they did in August.
Unlike the August 17th and September 21st meetings, the Board never had to clear the chambers and at no point did Flagler Sheriff's deputies intervene. The vast majority of the meeting, which lasted under two hours, was quite measured.
ADVERTISEMENT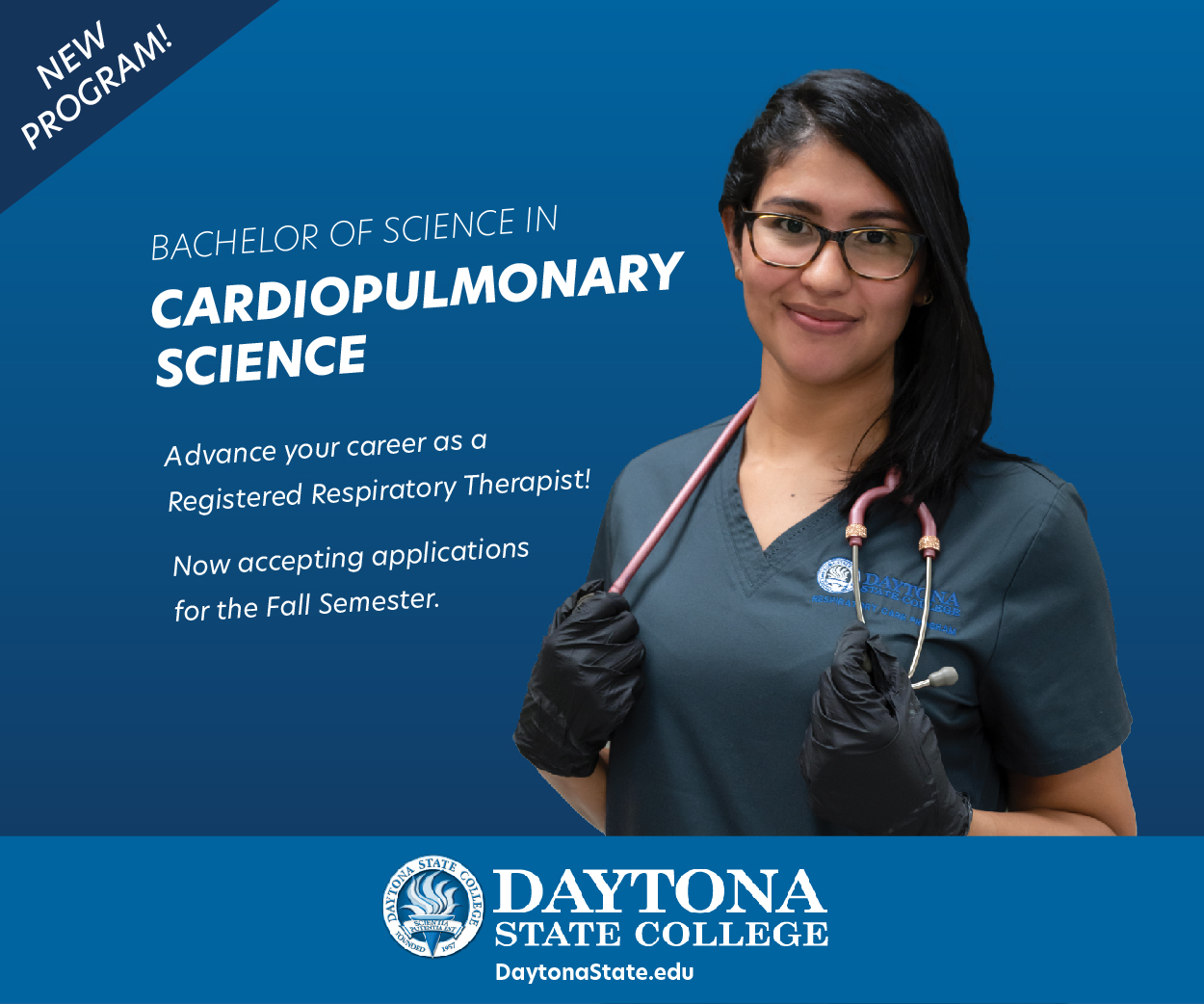 So with masks no longer dominating public comments, what did attendees come to speak about? The first speakers were Rayliana Giaccone and Hailey Bovino, both members of student leadership at Flagler Palm Coast High School. Their reason for attending was to lobby the Board members to consider loosening current dress code restrictions in the Student Code of Conduct. The suggestions they brought up included non-collared shirts and tank tops being allowed, as well as running shorts, sweat pants, and head coverings. All of these are currently prohibited. Giaccone, who did the speaking, was sure to stress that rules against profane features or excessive holes and tears should still be against the rules.
After that was a woman who approached the podium wearing a Moms for Liberty shirt; this new conservative-leaning group has made parental authority over mask usage and school curriculum a lightning rod for the efforts of Florida parents. Her point: including equity in civic education would start Flagler Schools down the road to communism.
The third commenter, Anna Arnold, advocated for special education children who might not be getting the particular care that they need, or placed in the right environments to foster academic success.
Following Arnold was Palm Coast Councilman Victor Barbosa, who shared a photo he'd received at the Council meeting earlier that day from a resident on Cimmaron Drive. The photo, he argued, demonstrated the need for volunteer attendants at school bus stops.
Next up was Sherri Sanders, who sought to bring awareness to misinformation at Board meetings. She quoted founding father Benjamin Franklin, which momentarily had Board member Janet McDonald nodding in approval. Later on in her comment time Sanders criticized a student from the previous meeting who'd blamed Covid restrictions for the demise of his school robotics team, saying the situation was resolvable on his end. With Sanders, the first of two public comments slots closed.
Needless to say, the Board was observably relieved that Tuesday's public comments had gone more smoothly than the two meetings before. A few of the same people who'd passionately campaigned against mask mandates were in attendance, but in this instance a decorum had been maintained and Chair Trevor Tucker hardly needed to lift a finger.
The closing public comments section was a hair more wily, but still a far cry from meetings before. Jessico Bowman was first up in Round 2, and she opened her comments by criticizing the Board for not communicating the finality of their 3-2 vote against mask mandates, saying "that's on you guys," referring to the assortment of meeting rule violations and arguments with law enforcement by demonstrators in the past two months. She went on to relate personal experiences with friends in high school who were people of color, and that their successes later in life proved equity education was not necessary.
Next was the second speaker from the first section (we didn't catch her name and don't want to risk an ill-informed guess), who expanded on her earlier point against equity curriculum.
Shannon Rambow followed, and made two points. First, a request for the exact definition of 'equity' before it was added to the curriculum. Second, that the district was experiencing a staff shortage. Superintendent Cathy Mittelstadt echoed these concerns toward the end of the meeting.
Sherri Sanders returned to the podium next, finishing some points she hadn't quite been able to get in the first time. She spoke against the categorization of certain curriculum as 'socialism', arguing that socialism already existed in the form of our very own school district. Also mentioned was a reference to the colored and white water fountains prior to the Civil Rights Movement by an anti-mandate commenter last month, who Sanders said "might wanna crack a book" sometime.
The final two speakers, as it happened, were both accosted by Flagler Sheriff's deputies in the last two meetings. This time, both were measured and non-confrontational. Robert Paffrath recalled his own past as a high school dropout who'd had issues with drugs, but that he'd turned things around for himself. He cited his story and those of people he'd known as evidence of equal opportunities in America. Charles Bowman closed things out, calling on the School Board to 'make education great again', as he'd had emblazoned on his t-shirt for the occasion.
Closing comments from the School Board were mostly unremarkable. Student Board members Kaylee Briggs and Karissa Jackson came with exciting reports of upcoming events at their two high schools, including Breast Cancer Awareness programs, art shows, and a teen town hall meeting on Thursday.
Trevor Tucker and Colleen Conklin didn't have any final thoughts before the meeting's end. Janet McDonald complimented Briggs and Jackson on their efforts, and loaded praise onto a recent Indian Trails Middle School band performance she'd attended. Jill Woolbright complimented meeting attendees on their decorum, and extended well wishes to Florida First Lady Casey DeSantis following her recent breast cancer diagnosis. Cheryl Massaro recounted some upcoming events in the month of October, including the high school rivalry football game, being held at Matanzas High School on November 5th.
In summary, the October 19th meeting made for much better productivity but much worse TV. Emotions are still high about school curriculum, and the perceived threat of 'critical race theory' being introduced to classrooms. But where social issues continue to drive a wedge, the greatness of Flagler public school students continues to be an exciting, and uniting, source of pride in the community.