PALM COAST – Sims Jones, known to the community as a reverend and three-time candidate for the Palm Coast City Council, was hospitalized late last week and will likely need surgery. The news was revealed by City Lites, Inc., a local motown show which Jones has long enjoyed and contributed to.
The nature of Jones's medical situation has not been disclosed, and a request for elaboration has not yet been responded to. The organizers of City Lites have set up a GoFundMe asking for help getting Jones the surgery he's said to be in need of and otherwise cover his medical expenses.
ADVERTISEMENT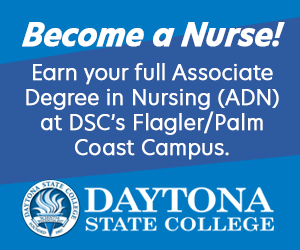 "Rev. Jones is a dedicated member of our community and an active contributor to City Lites and other Flagler County organizations," the organizers said on the fundraiser page. "He has been an instrumental force in our community, dedicating his time and talents to bettering the lives of those around him. His involvement in numerous community upliftment initiatives, and political campaigns, is evidence of his dedication as a responsible citizen in every sense of the word. Rev. Jones' contributions to our scholarship fundraising efforts have been invaluable, and we are deeply grateful for his selfless service."
Before moving to Palm Coast, Jones was a firefighter in New York City. He first ran for City Council in 2016, ultimately losing the District 1 seat to Bob Cuff. His second campaign came in 2020, when he was defeated by Ed Danko. After moving into District 2 he ran for a third time in 2022, in a four-way race that also included Alan Lowe, Theresa Carli Pontieri, and Shauna Kanter. Jones narrowly missed advancing to the general election, which would eventually be won by Pontieri.
Outside elected politics, Jones has played an active part in local community causes. He's been a frequent presence at events promoting things like criminal justice reform, LGBTQ+ equality, and an end to the Russian invasion of Ukraine.