UPDATE 7:34 pm: The whale is currently being pulled from the beach. Its species is either a Gervais's beaked whale or True's beaked whale; it was previously reported it may be a Cuvier's beaked whale.
UPDATE 7:26 pm: The whale has been confirmed to be a female by a biologist and the euthanasia has been administered.
ADVERTISEMENT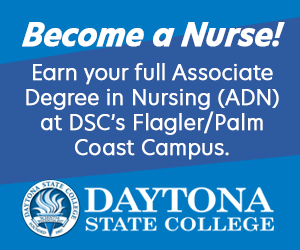 UPDATE 7:12 pm: Those familiar with the situation say the whale has come ashore and gone back out multiple times in the day.
UPDATE 7:08 pm: Following the euthanasia, the whale will be taken to SeaWorld Orlando for a necropsy.
FLAGLER BEACH – A rarely seen beaked whale washed ashore in Flagler Beach Friday afternoon, police and scientists have confirmed. The species is either a Gervais's beaked whale or a True's beaked whale according to a SeaWorld researcher on the scene.
The whale was spotted tumbling in from the surf break at around 2:00pm Friday, and locals quickly assembled to try and render aid. Towels were placed over the animal to try and prevent overheating, and it was turned away from the waves to prevent water from flooding its blowhole.
Beaked whales are extremely uncommon sights according to leading marine biologists, and so the beaching of one in Flagler Beach is a highly unusual occurrence. The species is known to primarily inhabit deep waters far offshore, only coming in when sick.
The animal was still alive for hours after its beaching, and still is as of the writing of this article. Volunteers and scientists have been using buckets to pour water over it. Those on-scene say a veterinarian from SeaWorld visited to help make the call of whether to attempt to save the animal or to euthanize it. The determination was made that it would be euthanized and taken away with heavy equipment. It is reportedly around 16 feet long.
Just a couple months ago, back in January, an orca whale beached near Jungle Hut Road on the north end of the county. That too was considered a near-unprecedented happening. The beaked whale washed ashore not far north of the border between Flagler and Volusia counties.
More information will be added to this article as it becomes available.