After a week and 800 responses across Flagler County Sheriff's Office social media channels, the team's newest four-legged recruit has a name. He'll be called Neo, in honor of the recently fallen K-9 Keanu in February.
Three-year-old K-9 Keanu began experiencing health complications, with his condition declining rapidly. On February 14th Keanu passed away from his illness, according to a Facebook post by the Flagler County Sheriff's Office in February.
ADVERTISEMENT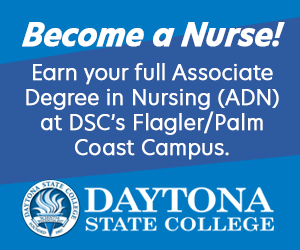 The Sheriff's Office recently selected a replacement for Keanu to work with Deputy Robin Towns, an almost two-year-old Belgian Malinois/German Shephard mix born in Hungary. The new K-9 was donated to FCSO by Dr. Caesar DePaço, CEO of Summit Nutritionals International, who has donated funds to the agency in the past to acquire a total of eight K-9s including their other most recent recruit, K-9 Nitro.
After a thorough search for the perfect K-9 to succeed Keanu, members of the FCSO's K-9 Unit selected the new dog from Southern Coast K-9 in New Smyrna Beach. He has already begun his training as a police dog after the agency's veterinarian determined he was fully able-bodied and healthy according to the FCSO release.
On March 27th, the Sheriff's Office put out a post on all social media channels asking the public for suggestions to name the new dog. Over 800 people commented, making the selection process difficult, but one name stood out to Deputy Towns above the rest.
In honor of his fallen partner Keanu, Towns selected the name Neo for the new K-9, inspired by Keanu Reeves's character in film The Matrix. In a video posted to the FCSO's social media channels on Monday, Neo's name was revealed, cutting to an end card reading: 'In memory of Keanu, February 14, 2023.'
"It is always exciting to read the names submitted by our followers," Sheriff Rick Staly said. "It will be tough to fill Keanu's paws. However, I'm sure [Neo] will surely live up to his predecessor's legacy."