By: Brittany Kershaw
Palm Coast – At 9:32 P.M. on Thursday evening, crews from the Palm Coast Fire Department, Flagler County Fire Rescue, Fire Police, and the Flagler County Sheriff's Office responded to a reported structure fire on Blyth Place in Palm Coast. Upon arrival, crews found heavy black smoke and an active fire in a back bedroom.   The quick-thinking of the homeowner to close the bedroom door prevented the fire from leaving the room of origin.   Firefighters quickly extinguished the fire and began to overhaul it. 
ADVERTISEMENT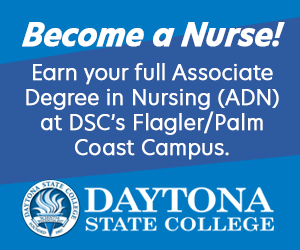 The fire was determined to be the result of arson. A resident of the home had ignited a futon on fire in an attempt to gain attention from the family.  That same resident later battered a Law Enforcement Officer and Firefighter on the scene. 
The case was referred to the State Fire Marshal Office for fire investigation.   The resident, Mark Gregory McKerlie (DOB 9/9/1973), was charged with two counts of Battery on a Law Enforcement Officer or EMT and one count of Arson.