One of the biggest summer sporting weekends in Central Florida concluded Saturday, and the weekend's two races were won by Justin Haley and Ryan Blaney. Two NASCAR national series races were held at Daytona International Speedway in Volusia County Saturday, one at 12:30 and the next at 7:00.
Wawa 250, Xfinity Series
The early afternoon race at Daytona was the Wawa 250, the 23rd race of the NASCAR Xfinity Series season. The Xfinity Series is the second highest statured series in American stock car racing, comprising largely of drivers who aim to perform and graduate to the Cup Series. Haley came into the race with no wins on the year, but a stellar career resume at Daytona. He held off strong charges from two teammates, AJ Allmendinger and Jeb Burton, to secure the win.
ADVERTISEMENT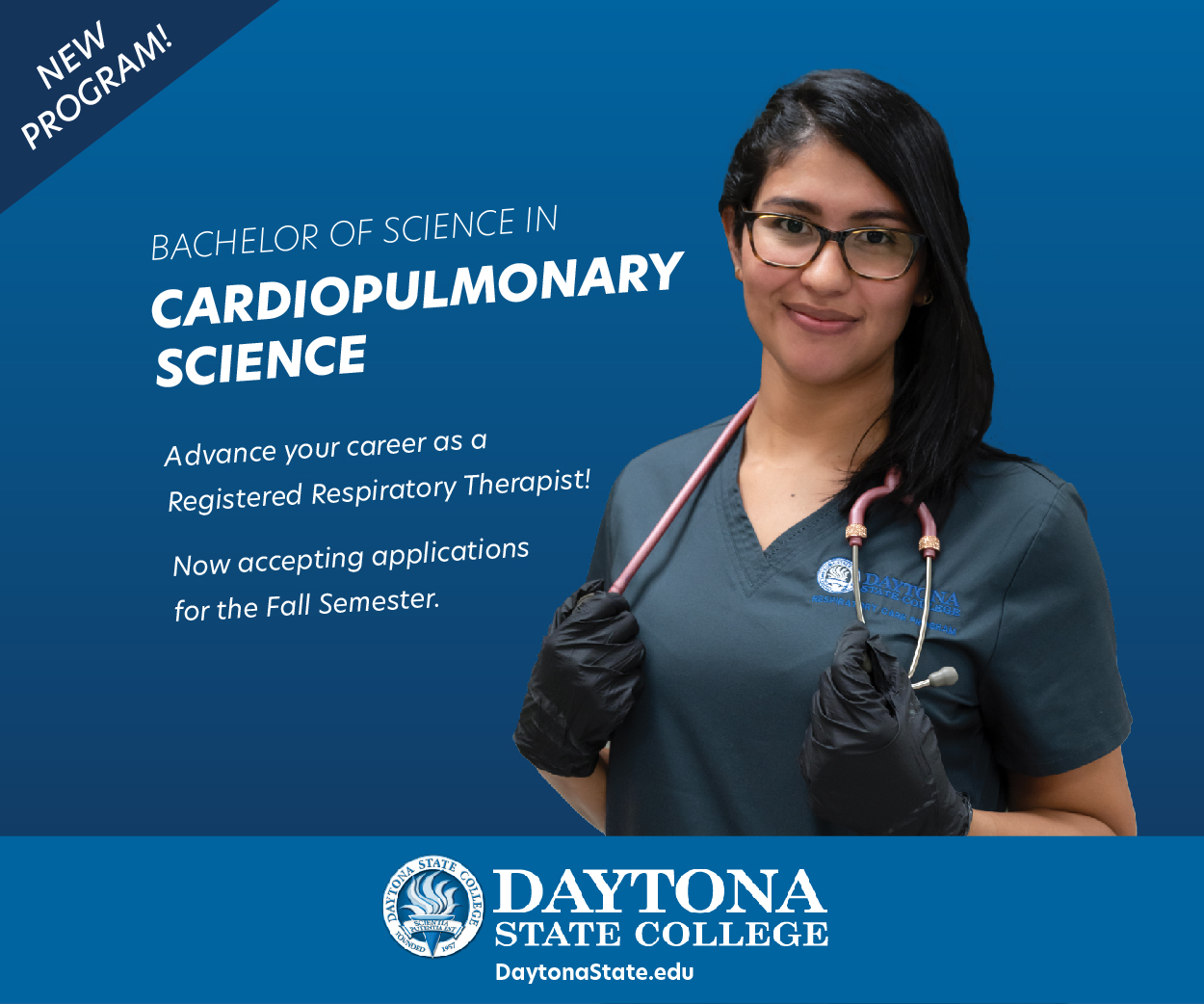 Haley piloted the #11 LeafFilter Chevrolet Camaro for Kaulig Racing, a team owned by entrepreneur Matt Kaulig. Saturday was Haley's fourth career victory in the Xfinity Series, and second at Daytona. He also won the Coke Zero Sugar 400, the Cup Series' main event at Daytona each summer, in just his third series start in 2018.
"This has just not been the best season, it's been really, really hard on this #11 LeafFilter team all year," said Haley, who was in tears upon exiting his winning car. "We've had a lot of bad luck…I was trying to formulate a plan there and obviously there were team orders. Hats off to Kaulig Racing. I think we've got the teammate thing down. It's just so special to win here at Daytona."
Haley's two prior wins at Daytona were both unorthodox in terms of fan attendance. The Cup Series win in 2018 came after the race was called for rain, and so Haley celebrated indoors and away from fans. His Xfinity Series win last year was in the midst of COVID-19, and so he won a race which had empty stands. This time, he got to celebrate with the fans. "I've won twice here and neither time did I get to see anyone on the front stretch, so thank you guys for being here. I love you!"
The rest of the race was eventful: the race began as scheduled on Friday, but had to be postponed until Saturday due to rain after only 19 laps. 34 of 40 contenders finished the 100-lap feature, which had seven caution periods. Following Haley in the top five was AJ Allendinger, Justin Allgaier, Jeb Burton, and Daniel Hemric.
Coke Zero Sugar 400, Cup Series
Once the Wawa 250 concluded, track workers began setting up for the Coke Zero Sugar 400, the main event. This race ran 150 miles longer than the one before it, and featured a mostly different set of drivers. As is typical for a Daytona race, the lead was exchanged frequently and never grew to more than a couple tenths of a second at a time. Drivers of each manufacturer (Chevrolet, Ford, and Toyota) attempted to form coalitions to navigate the draft and boost their odds. Things did, however, ultimately come down to a free-for-all.
The final wreck of the race happened on the last lap when Daniel Suárez connected with Kevin Harvick, turning both cars around and taking several competitors with them. The leader at the time was Ryan Blaney, who escaped the carnage behind him by mere feet. Blaney took the checkered flag and caution flag simultaneously, with Chris Buescher and Bubba Wallace following behind.
The win Saturday was Blaney's second consecutive Cup Series win, with him having taken the victory at Michigan International Speedway the week before. Blaney's #12 Bodyarmor Ford Mustang is one of three cars in Roger Penske's stable; Penske is also well-known as a two-time Daytona 500 winning owner.
"How about that," Blaney said after climbing from his car. "That was a lot of fun. Gosh, we just barely missed that wreck. Got to line up on the front row and got a good push by the #7 (driven by Corey LaJoie, who pushed Blaney on the final restart). You never know how the end of these things is going to play out. Down the back you don't know what lane is getting a bigger run. I guess someone got tangled up over there, hopefully everyone is okay."
Each driver involved in the last lap crash was okay – for the most part. Kaz Grala, driver of the #16 Goettl Air Camaro, reported that he'd been placed on crutches with a temporary cast thanks to the injuries he sustained. All others involved were released from the AdventHealth infield care center without injury.
Blaney's back-to-back wins give him a healthy dose of momentum coming into the Cup Series' ten-race playoff, for which he is seeded second out of sixteen. Saturday was Blaney's first career win at Daytona, though he lost the 2020 Daytona 500 to Denny Hamlin by inches.
Having now won seven Cup Series races in his career, Blaney has a special tradition with each win. After stepping onto the track to claim the checkered flag, he approaches the grandstand fence and picks a young fan to give it to. On Saturday, that fan was Hayden Jervis, who attended with her father William. Hayden carried Blaney's checkered flag with pride as crowds filed out of the facility after the race.
Though initially scored as the second place finisher, Chris Buescher's #17 Fifth Third Bank Mustang was disqualified in post-race inspection due to an illegal trackbar mounting assembly. The rest of the field were bumped up a spot after Buescher's disqualification. Bubba Wallace became the new second place finisher, and the top five was rounded out by Ryan Newman, Ryan Preece, and Tyler Reddick. The day's other winner, Justin Haley, finished sixth in the event. There were five cautions in the 160-lap event.
NASCAR will return to Daytona International Speedway for Speedweeks 2022, which kicks off with The Busch Clash on February 15th. The 64th annual Daytona 500 will run on February 20th.