It's official: Joe Mullins is the Chair of the Flagler County Board of Commissioners. The decision was made Monday evening at the Government Services Building in Bunnell, on a 3-2 vote by the Commissioners. Greg Hansen will ascend to the position of Vice Chair, which Mullins now moves up from. "I'm honored," said Mullins of the appointment. "Very honored and excited. It's gonna be a great year, as we had last year and our goal every year is to do a little better."
Two Commissioners were nominated for the post: David Sullivan officially pushed forth Mullins, while Andy Dance floated Hansen as an alternative. "That was very nice, I was flattered that Commissioner Dance nominated me," Hansen said afterward. "I was surprised, it was nice. It feels good." Sullivan, Mullins, and outgoing Chair Donald O'Brien formed the majority to appoint Mullins, while Hansen and Dance voted that it should be Hansen.
ADVERTISEMENT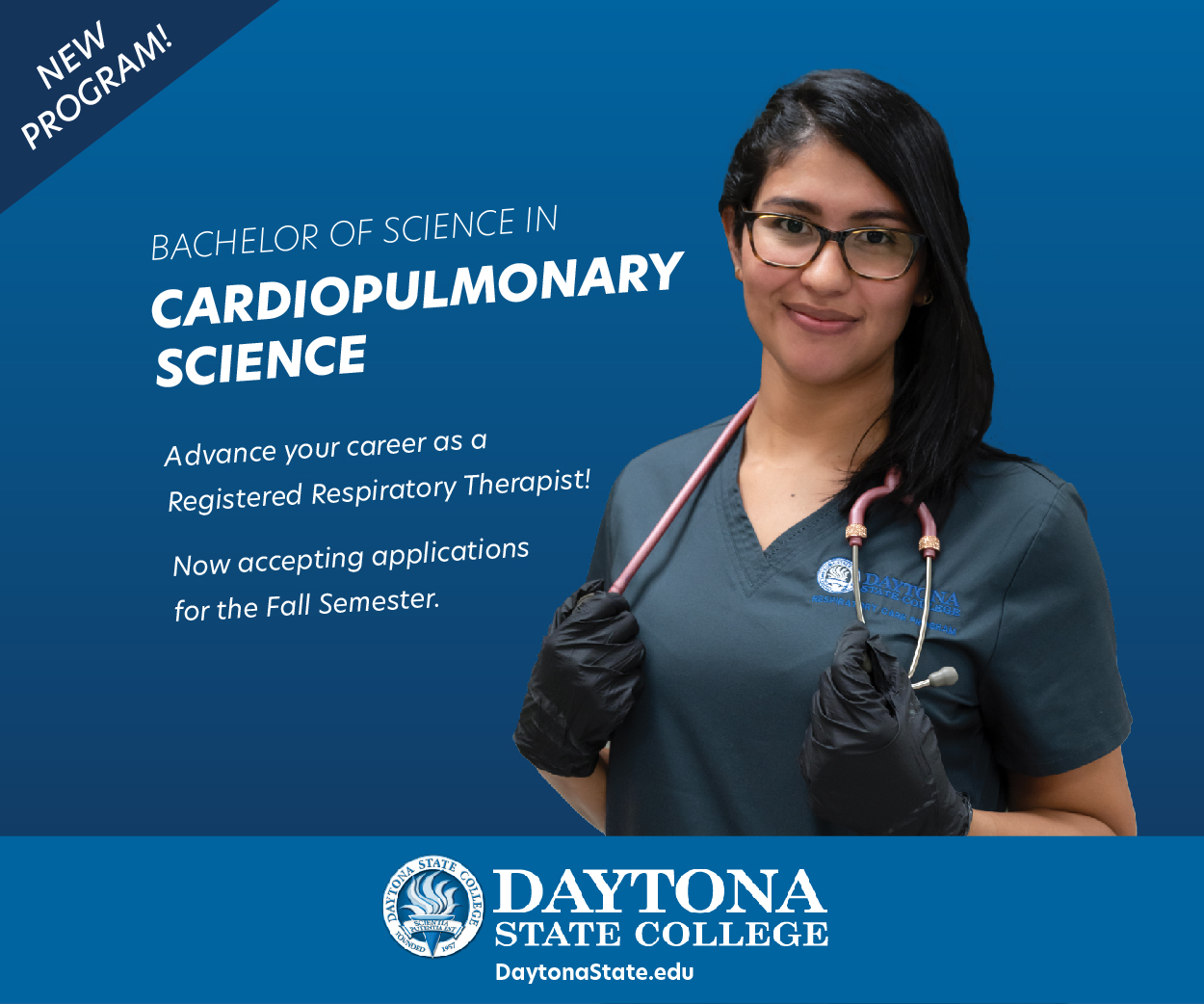 Leading up to the vote, the public had the opportunity to weigh in on Mullins' prospective appointment. Ten Flagler County residents took the podium, nine of whom weighed in on the Chair selection. All nine commenters were against Mullins receiving the post.
The points brought up by opponents of Mullins' appointment were mostly par for the course: that his conduct on social media was unnecessarily incendiary, that he was not a true representative of Flagler County residents, and that his disputes with individual residents had several times crossed a line.
Mullins' 2018 election opponent, Jane Gentile-Youd, was a member of the crowd who took the podium multiple times throughout the meeting. She was pointed in criticizing Mullins, saying "he is a disgrace to Flagler County." She also alluded to a dispute with Mullins' 2018 campaign expenditures documentation that would be decided in the coming days.
To be clear, Mullins was in line to become Chair, procedurally speaking. The Vice Chair is traditionally expected to be elected Chair when it comes time to rotate, and Mullins has held that post since the last rotation. Still, the Commissioners would've been fully within their rights to decide against Mullins. County Attorney Al Hadeed advised the Commissioners of their legal confines in undertaking the rotation process.
As the Commissioners discussed their decision leading up to the vote, both O'Brien and Dance voiced their reservations about Mullins' appointment. According to O'Brien, the process of appointing a Chair had been made far more contentious than it ought to have been thanks to Mullins' being "a lightning rod". He described how residents had strongly implored him against voting for Mullins, saying "my inbox was pretty damn full with emails from people not wanting you to be Chair." O'Brien did, of course, still vote for Mullins, despite calling the ordeal "damn frustrating."
O'Brien also criticized some of the characterizations public commenters had made about the Chair position, reiterating that if Mullins got it he'd be receiving the power to sign off on documents for the Board and to mediate Commission meetings – nothing more.
Asked after the meeting about the criticisms that came his way, Mullins explained his side: "People are gonna be that way. People are gonna have their concerns, they're gonna have their comments. When you go out there and you're open like I am, I don't play both sides. I'm very straightforward on where I stand and I'm gonna drive that through. I kinda expect that."
Andy Dance argued that even when not in the Board chambers, he felt Mullins still acted as a Commissioner in the public world. "My reservation is really the online banter, and the positions," Dance said of Mullins. He questioned whether Mullins could adequately reconcile his online conduct with his potential status as Chair: "I don't know how that's feasible based on the track record."
Chairman Mullins doesn't feel the need to revamp his approach to social media. "If I did that I wouldn't recognize the First Amendment rights," he said. "I think I'll be a little different with how I post things or maybe do things, but you know I do have my constitutional rights as well."
Mullins offered one final defense against criticisms before things came to a vote. "I think we all have differences up here," Mullins said. He made the case that he'd never intended to represent other Commissioners in how he utilized his social media profiles.
Mullins' case turned out to be just enough. He secured the majority vote needed to be elected Chair.
On the issue of Vice Chair, Andy Dance put forward his own name to be considered. It was his understanding, he said, that it was common procedure for someone in their second year on the Board to assume a position of leadership. Dance could've advocated for himself to be Chair if he'd wanted; several anti-Mullins public commenters had tossed support his way. But he instead went with Hansen.
When the time came to vote on Vice Chair, Hansen did not return the favor. He received the majority to assume the post, and Dance objected: "I just find it odd that we follow protocol to get Mr. Mullins elected chairman, but yet we ignore protocol for the sophomore Commissioner to elevate them into leadership roles." O'Brien and Sullivan stated that they felt the appointment of Hansen was within regular procedure, and expressed support for Dance to move into the Vice Chair role in November of 2022. Dance declined to comment further on his frustration after the meeting's conclusion.
"I'm very pleased and honored," said the newly appointed Vice Chair Hansen. "Sets me up to be the chairman next year, and it's good for me to be in this position because I am up for election this year and it gets me a little more visibility, which I think is good. We'll try to make sure that Mr. Mullins has a successful year, and we'll all chip in and make sure he does."