TALLAHASSEE – A new provision being considered by the state legislature would allow Governor Ron DeSantis to run for President of the United States without giving up his current seat. DeSantis, considered a likely 2024 presidential candidate, would currently have to resign from the governorship in order to seek higher office.
Under current law DeSantis would not have to give up the governorship until the 2025 inauguration starting the next presidential term, as he's allowed to set the effective date of his resignation as distant as the date when he'd have to change offices. But the main caveat working against him is that DeSantis would have to resign the governorship in order to even run, and he can't rescind that resignation if he loses the election.
ADVERTISEMENT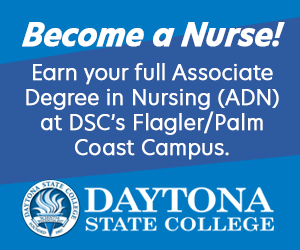 The new provision added to an existing election bill would alter Florida's 'resign to run' law, which prohibits political officeholders from holding offices concurrently.
This would be the second time in Florida's recent history that the law would have been changed, the last coming in 2007. At that point, Senator John McCain had become the presumptive Republican presidential nominee and was reportedly considering then-Republican Governor Charlie Crist of Florida as his runningmate; the legislature altered the law to accommodate the possibility.
In 2018, outgoing Governor Rick Scott signed new legislation which forced state officeholders to resign to run for federal office. Ironically this policy narrowly missed affecting Scott himself; the Governor successfully ran for U.S. Senate, with his two stints running end-to-end but not overlapping.
In the event this new policy failed to be made into law, DeSantis would have no choice but to sacrifice the final couple years of his governorship if he wanted to run for president. Lieutenant Governor Jeanette Nuñez would take office for the remainder of the term, becoming Florida's first female governor and its second Hispanic governor (following Bob Martinez).