UPDATE Monday 2:01 pm: Fire crews left the scene Monday around sunrise. SR-100 remained closed for some time thereafter, as debris still remained in the area. "When we got on scene there were heavy smoke conditions," said Fire Chief Michael Tucker Sunday night. "We made a quick interior attack trying to get ahead of it, but we quickly determined it had already gained control of the attic. For the sake of the crews we had to pull them out."
"I'm devastated for the city," said Bunnell Mayor Catherine Robinson. "I'm devastated for the history of this building. There's a lot of things that went on there that were good and positive things. I was baptized in that building with my mom when I was 19 years old, I got married the first time 49 years ago in that building, and both my children were baptized there. So it's personal to me. I'm also devastated for the city because it was a landmark that stood out, and the playhouse is very important to the city of Bunnell."
ADVERTISEMENT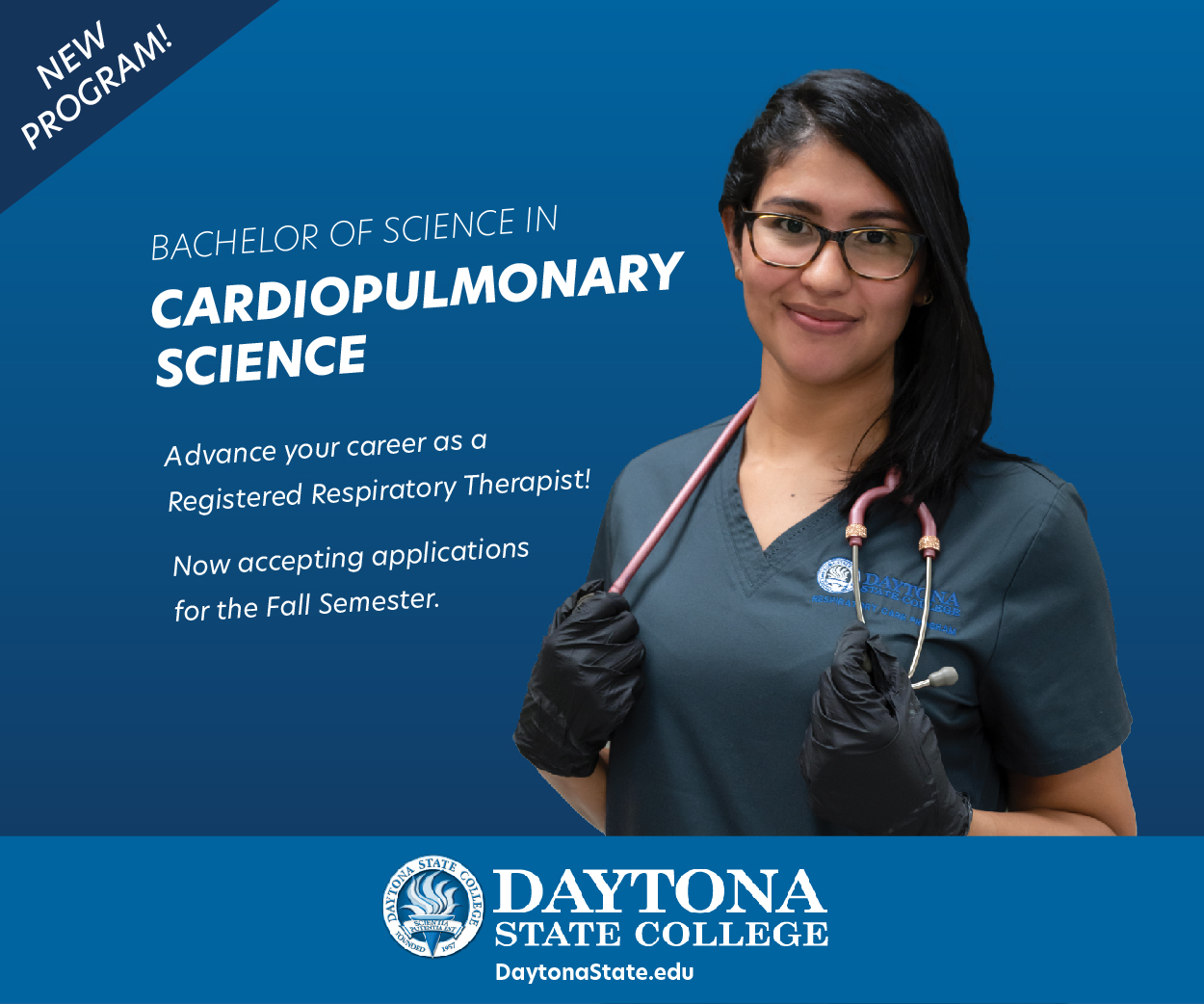 "This is devastating," said Bunnell City Manager Alvin Jackson. "It's a historic structure here in Bunnell…it's a major loss. Not only the building but the activity the playhouse put on."
UPDATE Monday 1:38 am: The state Fire Marshal arrived on scene early Monday morning. No cause is yet known but the building is considered by Flagler Fire Chief Michael Tucker to be lost.
BUNNELL – The storied Flagler Playhouse in Bunnell went up in flames late Sunday night, illuminating an entire stretch of SR-100 in orange glow. The fire was reported around 10:00 pm, and raged on for multiple hours thereafter.
As of early Monday morning, emergency responders do not believe any people were in the building at the time of the fire. No responders were injured, nor were civilians. It didn't take long for groups of residents to gather to watch the awful spectacle, at a safe distance as determined by emergency officials. Reactions ranged from shock to horror as a local icon withered further away.
No cause has been given by Flagler County Fire Rescue, the entity tasked with fighting the flames. Representatives from the Flagler County Sheriff's Office, Bunnell Police Department, Palm Coast Fire Department, Flagler Beach Fire Department, Ormond Beach Fire Department, and Florida Power and Light were also spotted on-scene.
Residents of Bunnell in the area surrounding the playhouse reported power outages around the time the playhouse reportedly caught fire. The buildings in the immediate vicinity were all noticeably dark, visible only in the glow of the fire.
The Flagler Playhouse was just scheduled to debut its newest production, "The Play That Goes Wrong", on Friday. Those and all other future plans for the facility are now in a state of uncertainty, as the community awaits a report of the extent of the damage.
Incorporated in 1978, The Flagler Playhouse has long been one of the foremost sources of live entertainment in Flagler County. The building was a Baptist church until less than 20 years ago, when the Playhouse bought it. At a time when stage shows were seeming to gain prevalence in the area, the extensive damages to the playhouse represent a massive blow to the heart of Bunnell and Flagler County as a whole.
This story is still breaking and will be updated as more information becomes available.