PALM COAST – A man was saved from drowning Sunday by the quick response of law enforcement, firefighters, and civilians after his vehicle flipped into an off-ramp retention pond in Palm Coast. The incident occurred at I-95 and Palm Coast Parkway.
The driver is said to have lost control of his vehicle, according to a statement from the Flagler County Sheriff's Office. His vehicle flipped into the pond, entering the water upside down with the driver still inside. It was confirmed during the incident that no other occupants were inside the vehicle, despite there being a child car seat in the back.
ADVERTISEMENT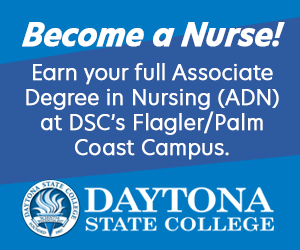 After freeing the driver from the vehicle, responders began administering CPR on the shoreline. He was then transported to the hospital for further treatment, still alive. "Thanks to everyone's quick action and bravery, the driver was able to be located quickly and life saving measures were immediately given," said Sheriff Rick Staly in the FCSO's statement. "We pray the driver makes a full recovery. Thank you to the citizens who also jumped in to help."
Dramatic video of the rescue was released by the FCSO, available below.