TALLAHASSEE – Governor Ron DeSantis has urged Florida's Inspector General to open an investigation into Disney after the theme park giant apparently nullified the powers of his appointees to oversee the parks' tourism district. A spokesman for the Governor shared a letter making this request Monday, days after Disney's actions were discovered.
The debacle started when Disney spoke out against the Parental Rights in Education bill, a DeSantis-backed piece of legislation which barred the inclusion of gender and romantic orientation discussions in classrooms grades K-3. Known to critics as 'Don't Say Gay', the bill sparked protests across the state before being ultimately.
ADVERTISEMENT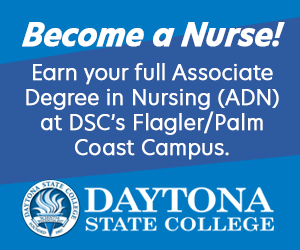 DeSantis and the GOP-majority legislature retaliated against Disney's statement by moving to do away with the Reedy Creek Improvement District, an oversight board which granted Disney basic governmental authority over the land on which its theme parks sit in Central Florida. He established the Central Florida Tourism Oversight Board in its place, giving his appointees much of the authority that Disney's board members had up until that point.
It came out in late March that Disney had, according to DeSantis's picks,  changed the powers of the board to have almost no meaningful authority, effectively nullifying the Governor's seizure of the district. Immediately Disney defended their actions as legal, while the Governor's office vowed they'd fight it in court.
"These collusive and self-dealing arrangements aim to nullify the recently passed legislation, undercut Florida's legislative process, and defy the will of Floridians," DeSantis said. "In addition, based on initial observations of counsel, the RCID board's actions appear to suffer from serious legal infirmities, including, among other things, inadequate notice, lack of consideration, improper delegation of authority, and ethical violations, such as conflicts of interest and self-dealing."
Meanwhile, Disney CEO Bob Iger has hit back at DeSantis, calling the Governor. "Our point on this is that any action that thwarts those efforts simply to retaliate for a position the company took sounds not just anti-business," Iger said, "but it sounds anti-Florida."
Much more is at stake in the imminent legal showdown between DeSantis and Disney than just the fate of Disney's self-governance. As DeSantis likely gears up to run for President in 2024, he's built a personal brand of 'taking on woke', a colloquialism for combating companies and individuals with progressive social and political values with his authority as Governor. If Disney comes out victorious, or is merely still operating on their terms as the 2024 Republican Presidential Primary gets underway, DeSantis risks carrying a vulnerability to potential opponents such as Donald Trump, Nikki Haley, and Asa Hutchinson.