DAYTONA BEACH – Following a vote by the District Board of Trustees on Thursday, June 23, Daytona State College will name the patio adjoining the Daytona Beach Campus' L. Gale Lemerand Student Center in honor of benefactor Gary R. Libby.
The naming marks formal recognition of Libby's strong support for the College – including a most recent gift of $100,000 to the Daytona State College Foundation – and his advocacy for students pursuing careers in teaching.
ADVERTISEMENT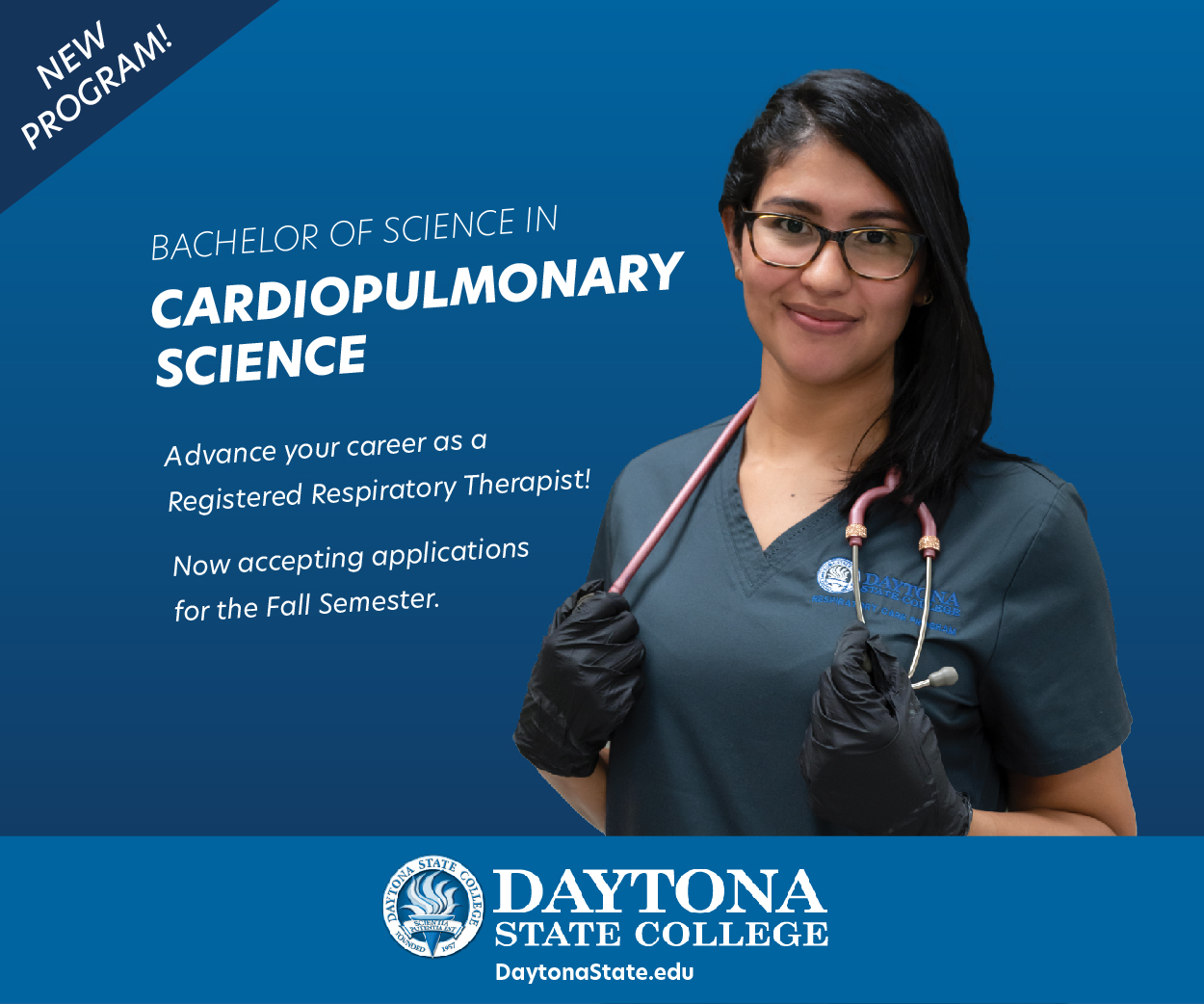 "Gary has been a lifelong advocate for the arts, and his contributions to Daytona State College – including funding for the Gary R. Libby Gallery at the News-Journal Center Campus and ongoing support for art exhibits on campus – have enriched us all," said DSC President Tom LoBasso. "The DSC Board of Trustees felt that naming the patio, where students will gather, relax and connect, is a fitting honor for someone whose passion for creating community will benefit us for generations to come."
Libby is Director Emeritus of the Museum of Arts and Sciences in Daytona Beach, as well as a well-known author and lecturer. Since 2018 he has supported an annual program for students in regular art exhibitions in the Libby Gallery. The annual program enables students to gain the experience of curating and installing a photography exhibit, guided by the professionals at the Southeast Museum of Photography and the Southeast Center for Photographic Studies at Daytona State. Libby created and supports a similar program at the University of Florida.
"We are deeply grateful to Gary for his contributions and support over the years," said DSC Foundation Executive Director Tim Norton. "The decision to recognize Gary reflects our appreciation for the incredible support we get from the community to build and expand our world-class educational and cultural offerings."
The patio, nestled on the north side of the Lemerand Student Center, includes shaded tables, benches and open space that serve as a social hub for students, faculty and staff.