ADVERTISEMENT

A two-day undercover operation leads to the discovery of a human trafficking victim and eight prostitution-related arrests. The Flagler County Sheriff's Office (FCSO) Special Investigations Unit (SIU) worked with Homeland Security Investigations on March 3 and 4 (HSI) in an effort to identify and combat Human Trafficking. The FCSO Problem Area Crime Enforcement (PACE) Team and Community Policing Division assisted in the operation.
During the two-day operation, law enforcement officers focused on individuals soliciting prostitution services online on websites specifically utilized for prostitution advertisements, suspected prostitutes' transporters and handlers, as well as subjects who are attempting to procure sexual services from these individuals.
ADVERTISEMENT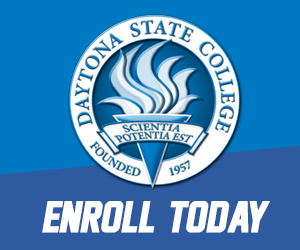 This operation successfully led to the discovery and interception of a victim of Human Trafficking. SIU has turned the individual over to the care of HSI, who has initiated the process of providing the victim with a variety of services and assistance to be able to keep them away from their trafficker. This remains an ongoing investigation.
The arrests made as a result of the operation are as follows:
Michael Perry (DOB: 8/26/77) – Solicit Prostitution
Kevin Law (DOB: 5/25/74) – Solicit Prostitution
David Finels (DOB: 6/5/84) – Solicit Prostitution
Sarah Kopitowsky (8/8/78) – Prostitution
Perris Taylor (12/20/87) – Prostitution and Possession of Fentanyl
Everett Mills (DOB: 4/16/95) – Solicit Prostitution
Michael Donahue (DOB: 8/19/93) – Solicit Prostitution
Jacob Brewer (DOB: 3/10/95) – Solicit Prostitution
"The thing to remember is that these aren't victimless crimes. Human trafficking and prostitution ruins the lives of everyone involved," Flagler Sheriff Rick Staly said. "We will always work hard to root out human trafficking operations and find help for the victims. I want to thank our Special Investigations Unit, Homeland Security Investigations and our PACE team for their effort throughout the length of the operation."